The Philadelphia Inquirer's report on the first May Day strikes (May 1886)
Published Monday, May 3 1886. There had been no Sunday edition at that time; coverage Saturday had predicted riots which did not materialize.
PDF here.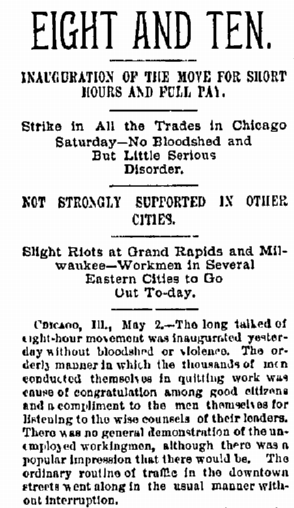 Your ad blocker is on.
Read ad free.
Sign up for our e-mail newsletter:

OR
Here is a copy of my presentation and prepared remarks from WordCamp for Publishers 2019 in Columbus.