The Philadelphia Inquirer's report on the first May Day strikes (May 1886)
Published Monday, May 3 1886. There had been no Sunday edition at that time; coverage Saturday had predicted riots which did not materialize.
PDF here.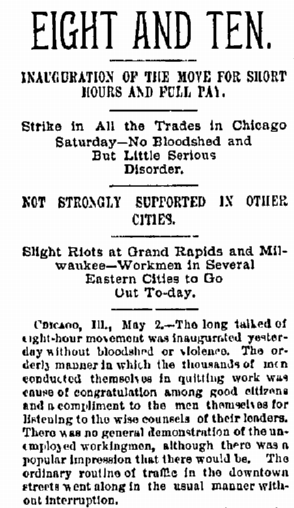 Read ad free.
Did you enjoy this post?
Signup to receive a weekly email containing my new posts, curated links, and book reviews.
Comments