The Philadelphia Inquirer's report on the first May Day strikes (May 1886)
Published Monday, May 3 1886. There had been no Sunday edition at that time; coverage Saturday had predicted riots which did not materialize.
PDF here.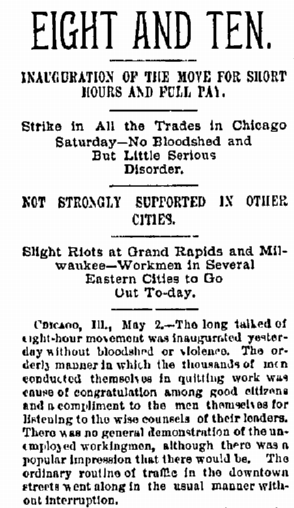 Your ad blocker is on.
Read ad free.
Sign up for our e-mail newsletter:

OR
A statue should be erected in Gerry Lenfest's honor at City Hall to remind future generations of this man who made it his mission to give away as much wealth as possible before he died.
In a thread begun October 2016, Washington Post technology director Aram Zucker-Scharff tweeted about the shady advertising practices of EverQuote, a Boston-based startup. Since then these ads have become prolific on the web (and nearly as prolific are Aram's tweets documenting the malfeasance).