A modern Lawrenceville legend: How did the Olla Podrida get a bigger office than The Lawrence?
At my 10th reunion this past weekend on the Lawrenceville School campus, I stumbled on a story that could turn into a modern Lawrenceville legend at some point.
The background: Lawrenceville has three historic publications: The Lawrence (founded in 1881 as The Graduate); The Lit (founded 1895 by Owen Johnson); and Olla Podrida (founded 1885). The Lawrence and the Olla Podrida have had offices in Lawrenceville's "Father's Building" (better known as Pop Hall) for at least the past couple decades and perhaps longer. As an editor of The Lawrence, I spent most every Wednesday and Thursday night down there, working through copy and laying out my pages. Back then the basement of Pop Hall was nothing special; a clean but sparse corridor with some storage, classrooms, and oddities like our offices and the parent-run used book store.
But the gears of progress churn on, and at Lawrenceville for a period that meant fundraising and buildings. Architects V. J. Scoazzari & Sons were hired to turn the basement of the Father's Building into a digital commons. The firm's website has some pictures which I have included below: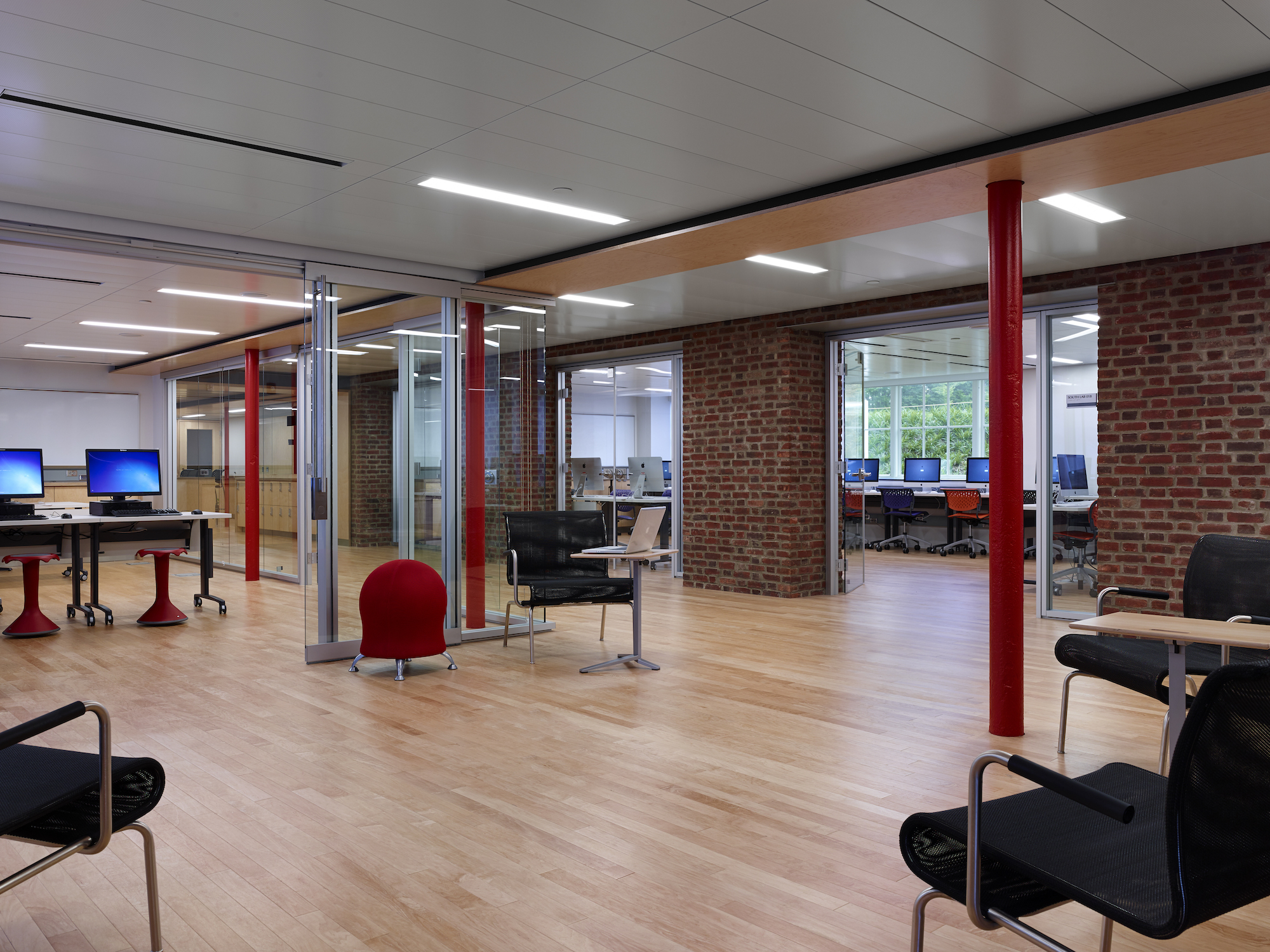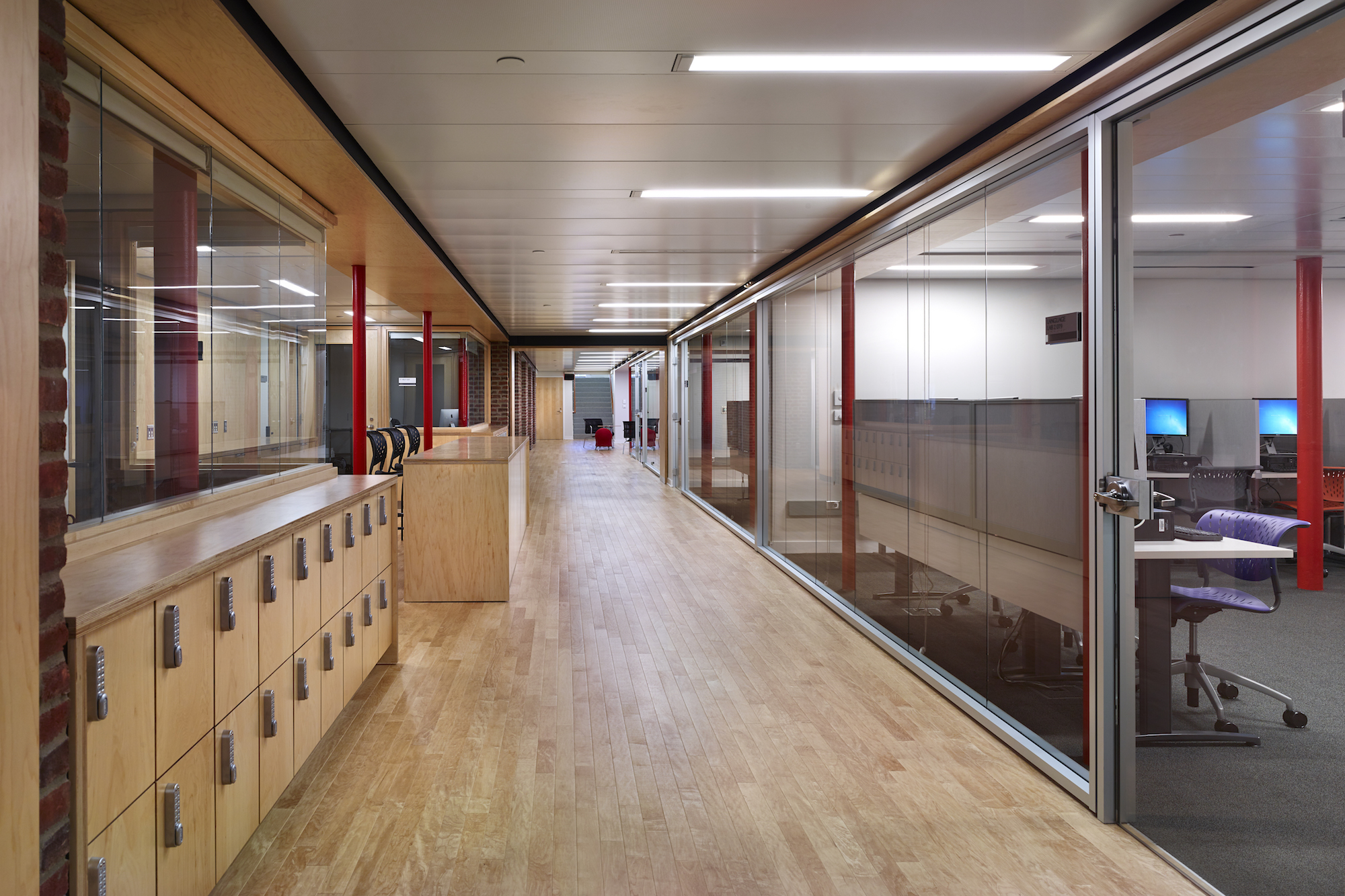 Just lovely, but back to our story.
In the picture above, the office to the right was the larger of two options available to house The Lawrence and the Olla Podrida. Who should get the larger one? It seemed no one really wanted to debate the merits of newspapers vs. yearbooks – perhaps a decade ago the power balance felt different, but who's to say how either of these institutions will look in 5, 10, or 20 years.
With no baby to slice, the only option was a coin flip. Alas, The Lawrence lost, and found itself in the precise same location as it had been previously, albeit a bit smaller. Worry not for our intrepid student journalists though; they have access to a cozy conference room across the hall and that's just about the best simulacrum of a small newsroom I know. The school communication staff also relocated into Pop Hall, making interviews easier to setup than ever before.
Congratulations, Olla Podrida. Use the additional space in good health!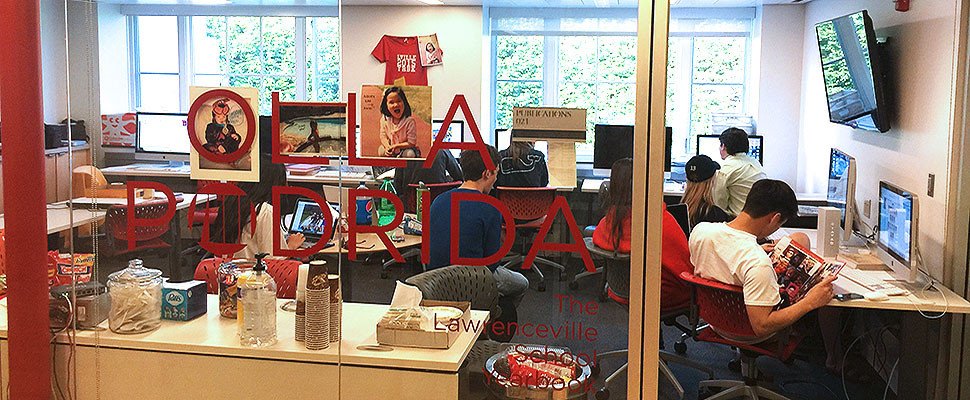 Your ad blocker is on.
Read ad free.
Sign up for our e-mail newsletter:

OR
Here is a copy of my presentation and prepared remarks from WordCamp for Publishers 2019 in Columbus.