Northern Securities Company formation, 1901
What are the most famous combinations in history? I think Northern Securities has got to be one. Wonder if we'd ever see trust-busting like we did in the early 1900's.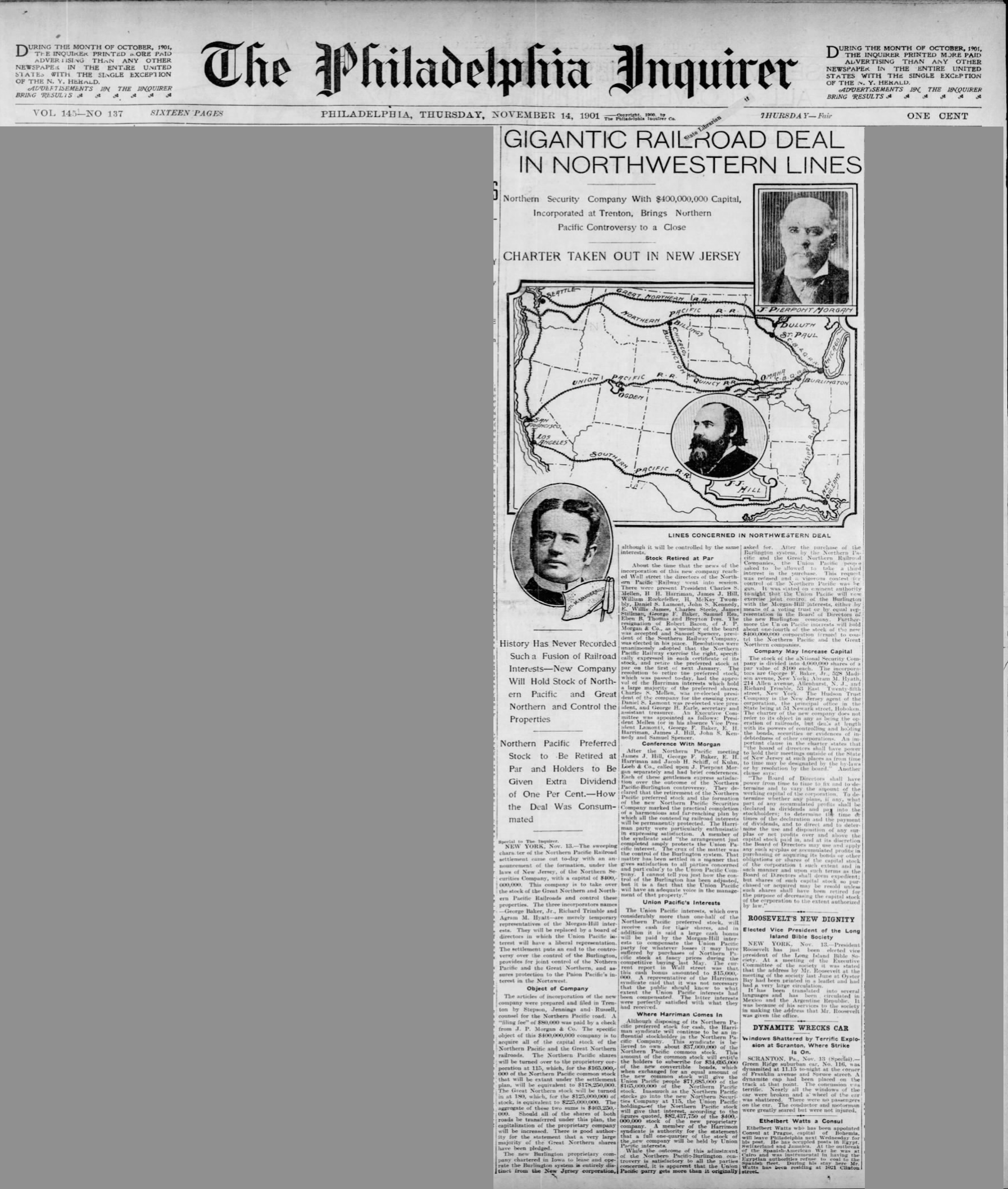 Your ad blocker is on.
Read ad free.
Sign up for our e-mail newsletter:

OR
Here is a copy of my presentation and prepared remarks from WordCamp for Publishers 2019 in Columbus.