Northern Securities Company formation, 1901
What are the most famous combinations in history? I think Northern Securities has got to be one. Wonder if we'd ever see trust-busting like we did in the early 1900's.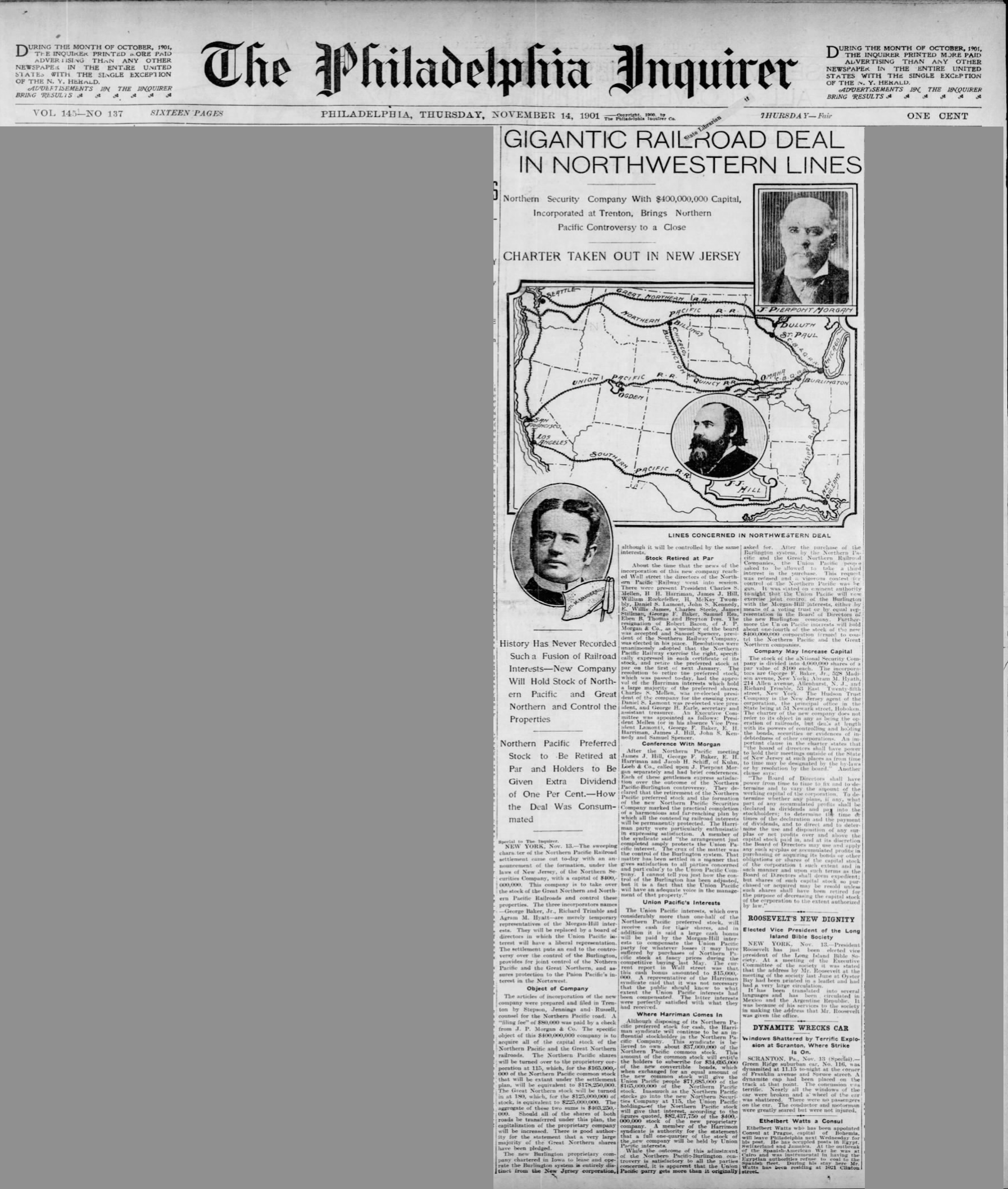 Did you enjoy this post?
Signup to receive a weekly email containing my new posts, curated links, and book reviews.
Comments