Jeff Koons 'Train' – can we get it at the Rail Park?
Didn't know about this project until seeing it on Kottke this week. Jeff Koons had wanted to suspend a full-size replica of a 1943 Baldwin 2900 steam locomotive over the "Spur" of the New York City High Line.
This caught my attention because Baldwin trains were manufactured blocks from where I live today, and Baldwin himself was one of the 19th century's great Philadelphians. Baldwin trains occupied track across the country. If you grew up in Philly, you might recall crawling around one of these behemoths at the Franklin Institute.
But here's the thing: The High Line doesn't want Train. See this 2016 blog post:
There have been several design concepts floated for this site. At one time, along with our design team of James Corner Field Operations and Diller Scofidio + Renfro, we considered a potential art installation conceived by Jeff Koons called Train…. But concerns about cost and scale forced us back to the drawing board. At that point, we looked for inspiration in the "less is more" approach of the Interim Walkway in the Western Rail Yards. We decided that, instead of a massive intervention, we wanted to design something that would focus on what people love most about the High Line and what Friends of the High Line does best: horticulture, programming, and public art.
Construction of the actual Spur enhancements should begin this year, and admittedly the extra space looks impressive.
But what about Train?!
I have an idea…
@JeffKoons hi! what do you think about doing Train in Philly? Baldwin was based here!

— Davis Shaver (@davisshaver) June 17, 2017
I've even taken the liberty of mocking it up (apologies for the rusty Photoshop skills).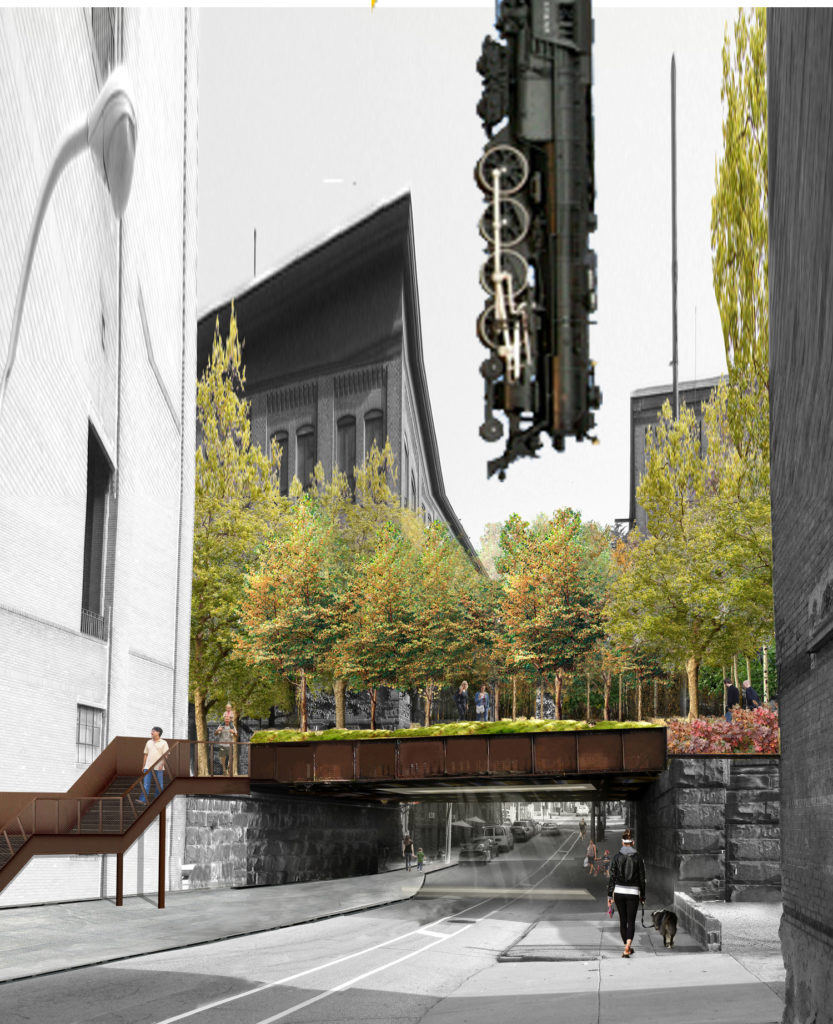 Pretty hacky but not a bad look (even if extremely impractical).
Your ad blocker is on.
Read ad free.
Sign up for our e-mail newsletter:

OR
Here is a copy of my presentation and prepared remarks from WordCamp for Publishers 2019 in Columbus.