Fix List's first report got me hyped for Callowhill
Been living in Callowhill for more than a year now & absolutely love it, not least because of how dynamic it feels right now.
Stacey Mosley left her job as data scientist for the City of Philadelphia to found Fixlist, a Zillow-like tool for developers and other organizations/agencies.
Fixlist has just published its first major content marketing effort, picked up by Curbed already. The report, a partnership with commercial real estate firm JLL, looks at Callowhill's evolution from an "industrial wasteland" to an upcoming neighborhood with "a plethora of opportunities for pioneering developers and investors."
Mosley and collaborator Jon Tehrani were able to plot the new construction in the neighborhood, an interesting visualization.
One stat new to me was that, as of 2014, 40% of the neighborhood's residents were concentrated west of 10th Street. The zoning maps included in the report illustrate the policy behind this – look at that big red swath to the right.
I can add a little historical context here. Did you know that Callowhill was once its own hamlet? In fact, the intersection of Callowhill and Front Street was a known spot for hangings, earning itself the moniker "Gallows Hill" in ye olde Philadelphia. Two phenomenons destroyed this historic area: Highways and the Callowhill East Redevelopment Project. Philadelphia historian Harry Kyriakodis has written about this in his book, , and you can also read a bit here. The picture below depicts the scale of the destruction.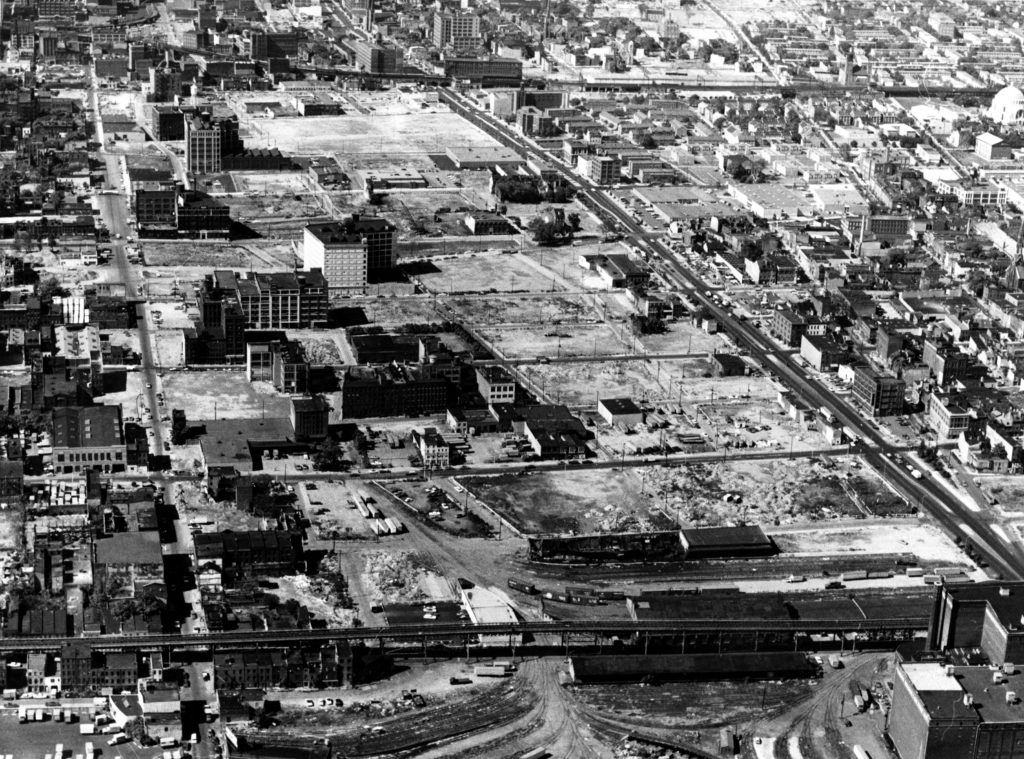 But worry not my intrepid reader; not all the history is lost. I've started looking at the history of Callowhill west, home to the Terminal Commerce Building, the Reading Viaduct, and the Inquirer/Elverson Building. These aren't picturesque rowhomes of Society Hill, but they are deeply meaningful sites in our city's development. So if you're into that sort of thing, it's a cool place to live and think! And to drink, too – I'm a big fan of Roy-Pitz Barrel House, which just opened up in 990 Spring Garden St.
This weekend I hope to kick the tires on Fixlist (just started a free trial) so expect more soon. And check out the full report here if you haven't already.
Your ad blocker is on.
Read ad free.
Sign up for our e-mail newsletter:

OR
Here is a copy of my presentation and prepared remarks from WordCamp for Publishers 2019 in Columbus.