Raven Rock
As the nuclear threat bled into the Cold War, the US government began a massive and secrete program around Continuity of Government – the systems that would ensure all necessary and crucial branches of government could survive a decapitating strike by the USSR.
Raven Rock chronicles several of these black sites, maintained by the CIA and built with the tacit cooperation of locals (who couldn't help but suspect the reasons for massive infrastructure projects such as the book's titular Raven Rock facility south of Gettysburg towards the Maryland border).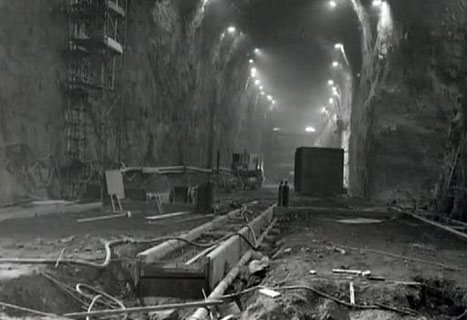 The Greenbrier is also featured, but ironically this colonnade-fronted building painted white would not house the Executive branch but the Legislature in the event of a catastrophic attack. I grew up visiting the Greenbrier, where my grandparents had retired. As Raven Rock notes, the resort's TV repairmen (who my grandparents knew!) turned out to be CIA agents keeping the site ready in case something happened. This was into the early 90's, until the Washington Post revealed the site's existence in 1992.
Very interesting book if you are into shadow government structures/processes. But perhaps not if you are too inclined to paranoia ????.
Your ad blocker is on.
Read ad free.
Sign up for our e-mail newsletter:

OR
Here is a copy of my presentation and prepared remarks from WordCamp for Publishers 2019 in Columbus.