Today's construction on the Reading Viaduct
A bridge girder was replaced today on the Reading Viaduct's Callowhill overpass. The street was closed between 11th & 12th, with most work completed by noon.
A small gathering of local residents broke out when your correspondent encountered Technically publisher Brian James Kirk and a friend.
Sources say that the contractors were headed to a local bar for lunch.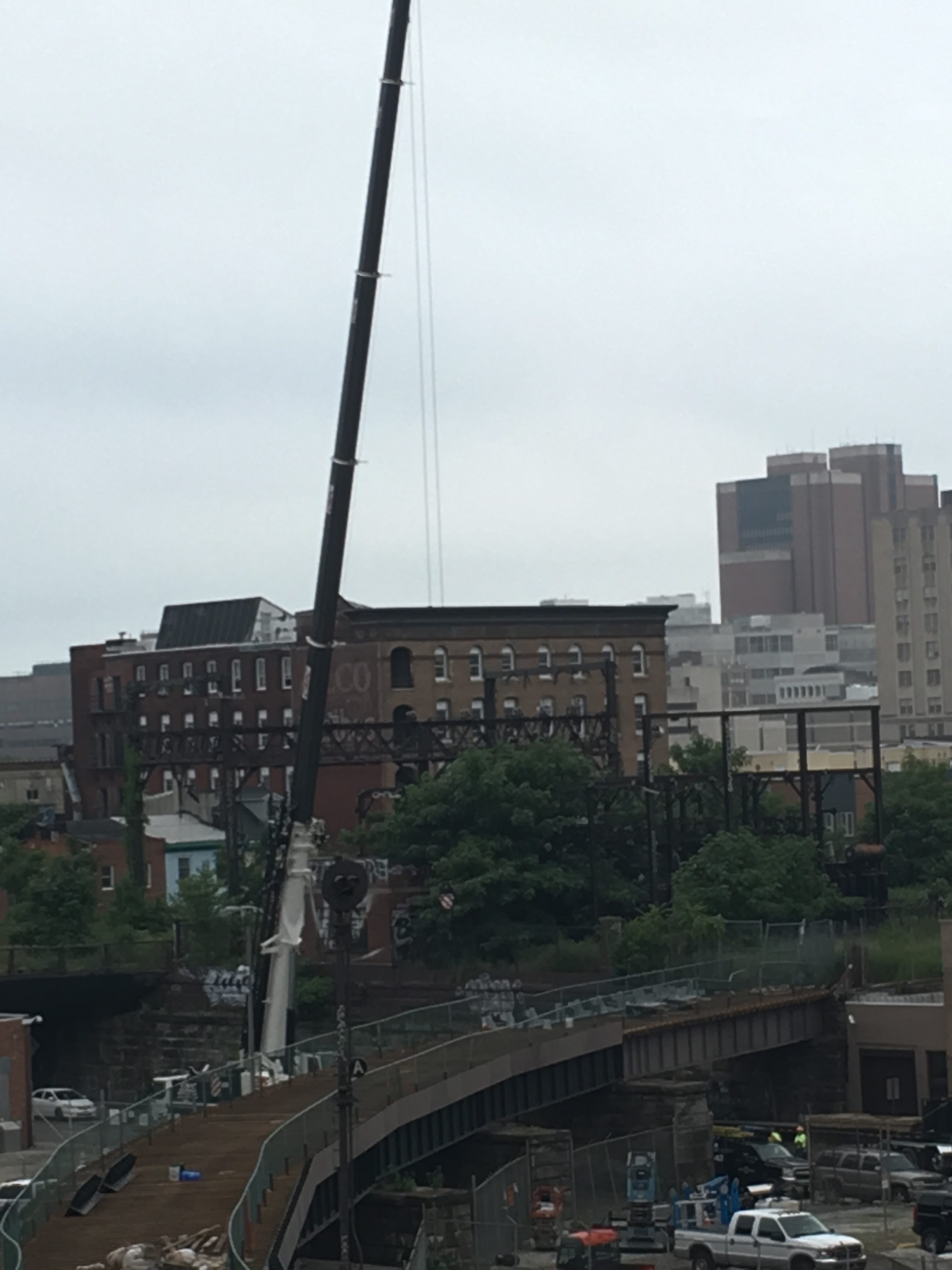 Read ad free.