Today's construction on the Reading Viaduct
A bridge girder was replaced today on the Reading Viaduct's Callowhill overpass. The street was closed between 11th & 12th, with most work completed by noon.
A small gathering of local residents broke out when your correspondent encountered Technically publisher Brian James Kirk and a friend.
Sources say that the contractors were headed to a local bar for lunch.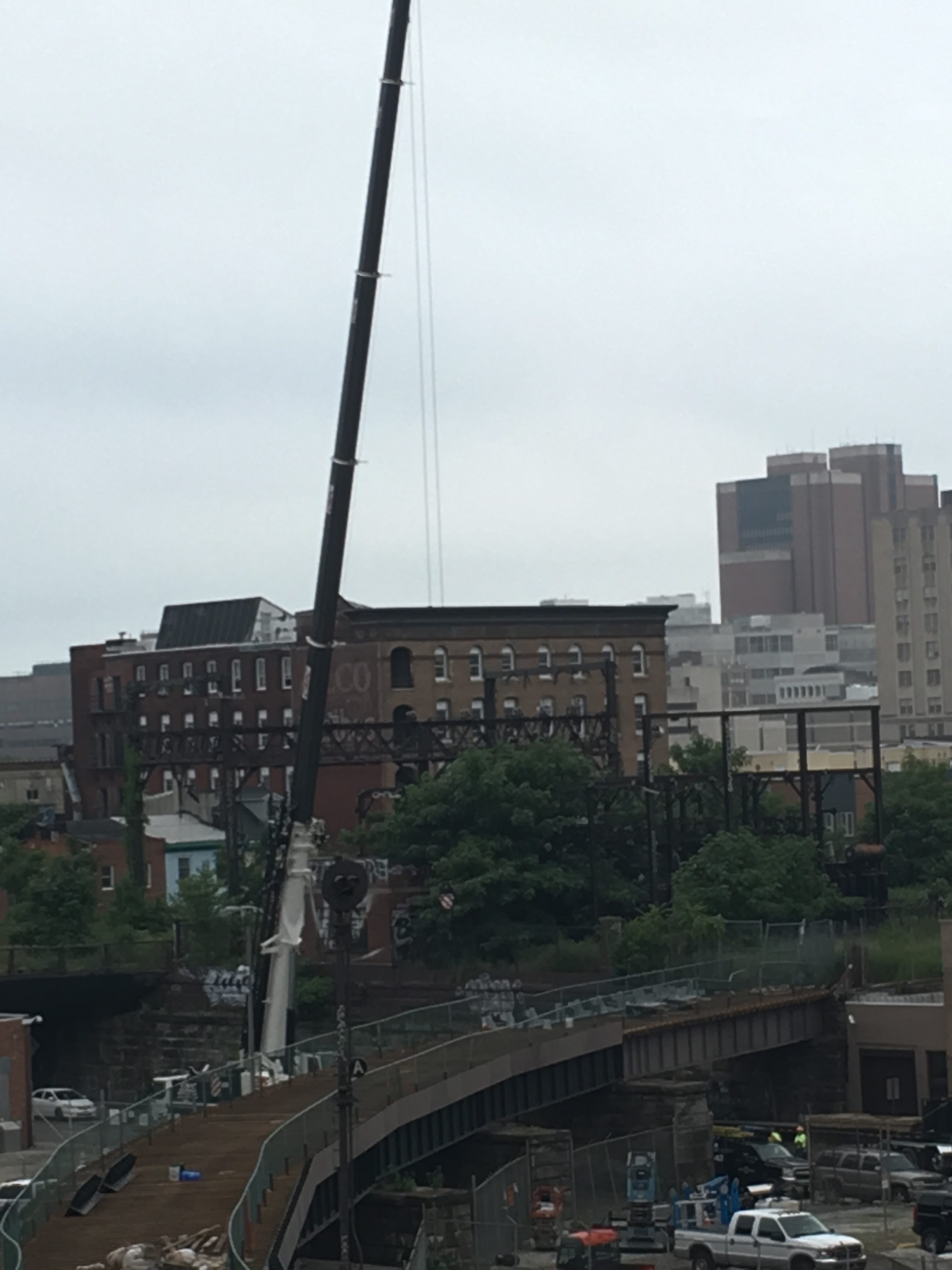 Your ad blocker is on.
Read ad free.
Sign up for our e-mail newsletter:

OR
The team at Vox Media deserves all the snaps for its work on Chorus, the once-mythical "unicorn" content management system that does just about everything a digital publisher could want.
In a thread begun October 2016, Washington Post technology director Aram Zucker-Scharff tweeted about the shady advertising practices of EverQuote, a Boston-based startup. Since then these ads have become prolific on the web (and nearly as prolific are Aram's tweets documenting the malfeasance).